HFFS packing machine
KY-180SZ packaging machine can can complete pouch forming, feeding, measuring, filling, sealing, date printing, nitrogen filling, counting, finished product delivery. It is suitable for filling different products such as powder, granule, tablets, liquid, cream and other non free-flowing liquid when equipped with feeding and measuring devices.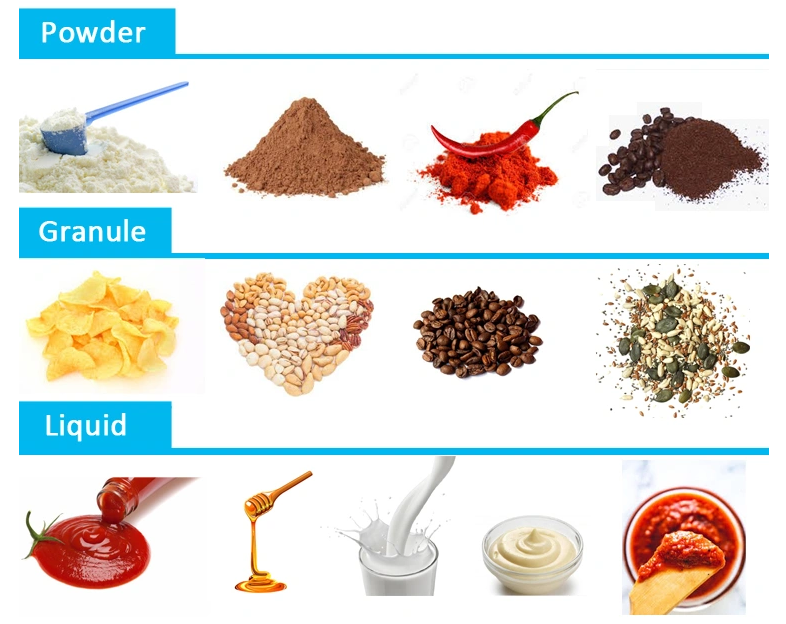 A. Powder Packing Solution
Servo Screw Auger Filler is specialized for powder filling such as nutrients powder, seasoning powder, flour, medicinal powder etc.
B. Liquid Packing Solution
Piston Pump Filler is specialized for liquid filling such as water, juice, laundry detergent, ketchup etc.
C. Solid Packing Solution
Combination multi-head weigher is specialized for solid filling such as candy, nuts, pasta, dried fruit and vegetable etc.
D. Granule Packing Solution
Volumetric Cup Filler is specialized for granule filling such as chemical, beans, salt, seasonings etc.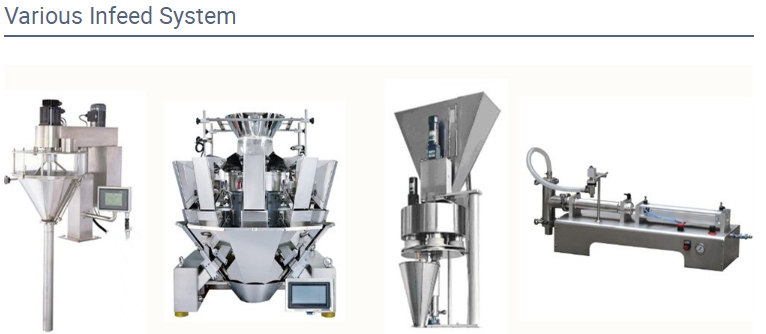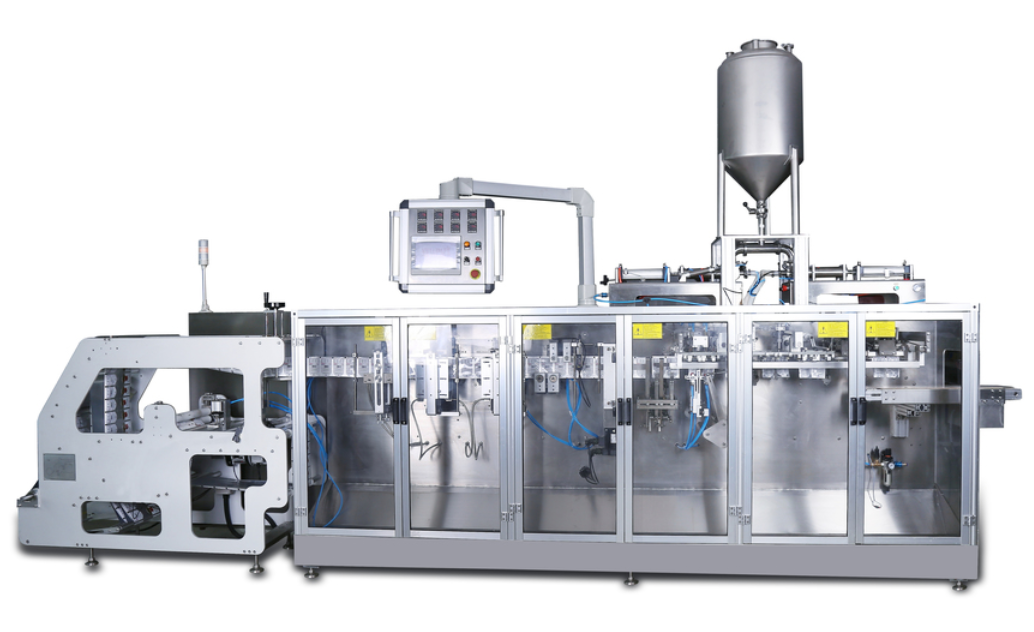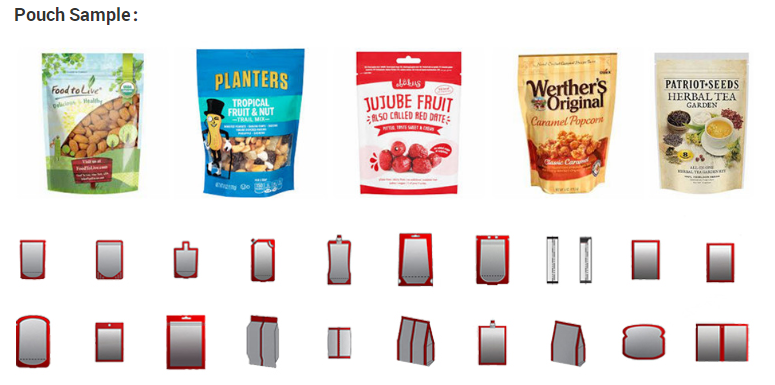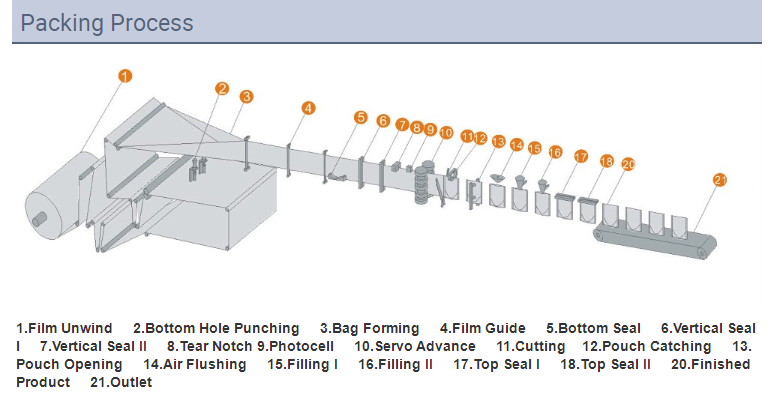 Model

Pouch Size

Filling Capacity

Packaging

Capacity

Powder

Air

Consumption

Machine

Dimensions

Weight

Function

KY-140SZ

60*90mm(Min)
140*225mm(Max)

500ml

50-80ppm

8KW

200NL/min

4780mm(L)
970mm(W)
1500mm(H)

1800kg

Doypack,

Shape,

Hanging hole,

Zipper




KY -180SZ

90mm*110mm(Min)
180mm*260mm (Max)

1200ml

40-60ppm

8KW

200 NL/min

6450mm(L)
1100mm(W)
1400mm(H)

2300kg

Doy pack,

Shape,

Hanging hole,

Zipper

KY -240SZ

100*120mm(Min)
240*320mm(Max)

2000ml

30-60ppm

10kw

300NL/min

7500mm(L)
1250mm(W)
1550mm(H)

2800kg

Doypack,
Shape,
Hanging Hole,
Zipper

KY -280DSZ

90*110mm(Min)
140*250mm(Max)

600ml

80-120ppm

12KW

400NL/min

7800mm(L)
1100mm(W)
1400mm(H)

3400kg

Doypack,
Shape,
Hanging Hole

zipper