tin can, jar, bottle filling sealing capping machine
Applied to various kinds of granules, powder product. Packing line of automatic measure, filling, sealing, labeling, code, etc.
Applicable bottle material: PET, glass, tin, etc.
Applicable product: All kinds of nuts, grain, candied fruit, canned fruit, etc.
According to the specific request, made for the customer.

For tin can:
The high-speed automatic canning line includes: can unscrambler → can turning, blowing, sterilization machine → double-head high-precision weighing fillingg machine → vacuum sealing machine → chain conveyor belt → inkjet printer → can turning device → chain Plate conveyor belt → capper → packing platform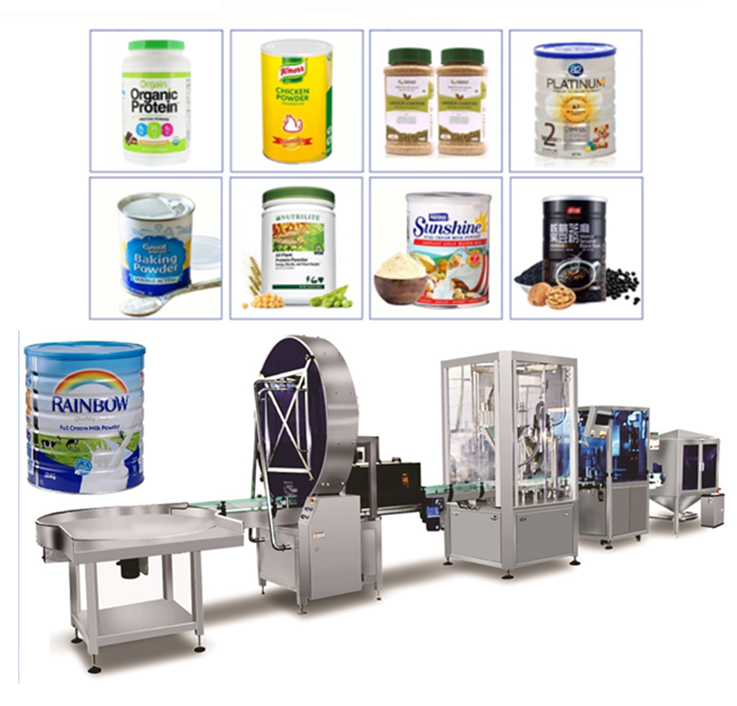 For bottle or jar:
Bottles feeder machine → Z type elevator → Multi-heads weighter → Working platform → Rotary located filling machine → Sealing machine → Collection table